News
Spring Workshop:
Sunday 13th May
10.30am – 2pm (or whenever finished)
Location: Yearle Farm, Wooler, Northumberland
Longstanding Pedigree Tamworth Breeder Sarah Dodds has kindly invited club members to her Yearle Herd in Wooler for a Breed Workshop with BPA Breed Rep and Club Chairman Ryan Perry talking about selection, identification, and breeding of Tamworth Pigs. For both new members.
Booking please contact the Ryan on 07985606944 or ryanperry_92@hotmail.co.uk
Subscriptions due!
Can I please remind all members that annual subscriptions became due on 1st October. If you have previously paid by cheque or cash your subs are now due, if you paid via Paypal this should automatically renew annually but please check that details are correct. Cheques can be sent to the Secretary email secretary@tamworthbreedersclub.co.uk for the bank details to set up a Standing Order.
If any of your contact details have changed please remember to include this information so the member list can be updated, there is also the opportunity to receive your Tamworth Trumpet via email rather than post get in touch if this would suit you.
As you all know the club held its AGM at the Ginger piggery on 15th October.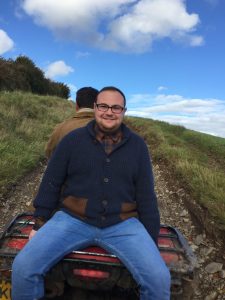 Congratulations to our new club chairman, Ryan Perry who was elected at
the AGM following votes from the membership. He will be happy to hear your
ideas for improving the club and helping it to work better for all its members.
Don't be shy to get in touch! ryanperry_92@hotmail.co.uk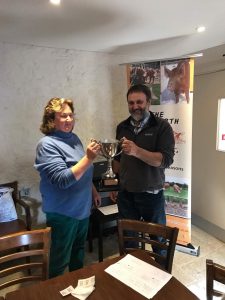 The AGM also sees the award of the club Points cup. This is given annually to the herd which has accumulated the most points with their pigs at shows across the country throughout the showing season. One day shows to county shows qualify with 1st, 2nd, 3rd & 4th placings, breed champions & interbreed champions each earning a different points value. This year it was again won by the Valstock Herd, for an amazing 5th year running! Congratulations to Andrew & Emily for their tremendous showing success.
2017 Points Cup Results are
1st Valstock Herd 828
2nd Stoneymoor Herd 228
3rd Fairbank Herd 216
Welcome to the new home of the
Tamworth Breeders' Club website!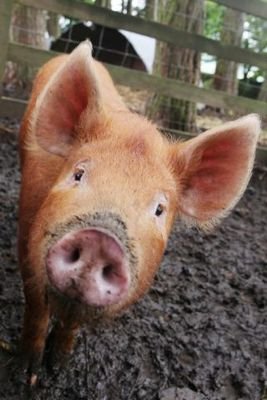 We have moved the website hosting and domain name management so that it is directly controlled by a club member.
You should see no difference when viewing website pages, as the content has not changed. However if you do find any problems, please let me know, so that I can investigate further.
Thanks!
Richard Thompson
webmaster@tamworthbreedersclub.co.uk